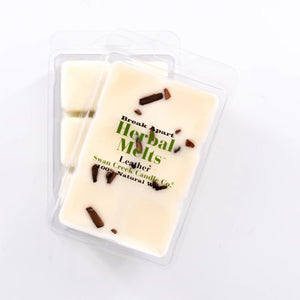 Swan Creek Leather Herbal Melt
Leather: The distinct scent of rich leather, sure to impress and be enjoyed.
Fragrance Family: Woody/ Earthy
*These Swan Creek wax melts are made from 100% American Soy Wax and have revitalized the home fragrance industry by providing exceptional scents at affordable prices. They are very easy to use with six break-apart cubes in each package - Simply break off a cube or two, place in your favorite wax melting dish and enjoy the aroma!