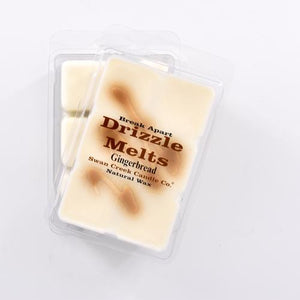 Swan Creek Gingerbread Drizzle Melt
Gingerbread: Has the aroma of a freshly baked gingerbread with hints of vanilla, nutmeg, cinnamon and of course, ginger! Our flagship fragrance, year round best seller, pure gingerbread surely to remind you of morning baking!

Fragrance Family: Spicy/Seasonal

*These Swan Creek wax melts are made from 100% American Soy Wax and have revitalized the home fragrance industry by providing exceptional scents at affordable prices. They are very easy to use with six break-apart cubes in each package - Simply break off a cube or two, place in your favorite wax melting dish and enjoy the aroma!